...The Leading Leaflet Distribution Company in Stirling

sales@lemon-marketing.co.uk
Lemon Marketing Company is offering dedicated leaflet distribution services in Stirling. If you are looking for a reliable company with strong management team and excellent distribution staff to help you promote your business we are here to help.
Leaflet Distribution Stirling
Lemon Marketing is paying twice more to its distribution staff than its competitors. This helps us to keep the staff motivated and ready to perform flawless distribution services. We are always providing our leaflet distributors with detailed route maps and managerial support during the drops. This allow us the significantly reduce the time spend on walking to deliver every single leaflet.


Leaflet supervisors in Stirling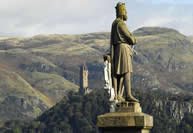 We at Lemon Marketing are proud to have one of the best leaflet distribution managerial teams available in the whole industry. Our supervisors get paid more but they also do more. The supervisors are non delivering staff who are present during the leaflet distribution in Stirling and are always looking to help the distribution teams perform at their best. We know that investing in our staff is equally important to invest in new technology, so we always make sure our supervisors are key figures in every single drop in Stirling.