...The Leading Leaflet Distribution Company in Falkirk

sales@lemon-marketing.co.uk
Dedicated leaflet distribution Falkirk is what Lemon Marketing Company is providing to a wide range of SME and large multinational companies. We possess a strong managerial team and dedicated leaflet distribution teams. So, if you are looking for a reliable and motivated leaflet distribution company in Falkirk, give us a call on 0845 6769 202
Leaflet Distribution Falkirk
Lemon Marketing is proud that we are paying twice more to our distribution staff in Falkirk then our competitors do. We can afford to do so because of our constant investment in innovative software and dedicated managerial efforts. Only we provide our leaflet distributors with highlighted navigation maps, gps trackers, full uniforms and constant managerial support during the drops.


Leaflet supervisors in Stirling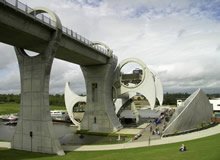 What makes Lemon Marketing different from the other leaflet distribution companies in Falkirk is our dedicated and experienced managerial staff. Only we employ full time non delivery staff which is responsible for their own leaflet distribution teams. Our managerial staff performs constant distribution checks during the drops, is present during the distributions and gives advice to all of the distribution teams. We rely not only on GSP tracking and spot back checking to secure our distributions in Falkirk but also on our leaflet distribution supervisors.